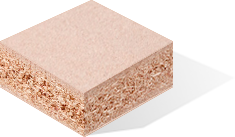 Drying system for wood particles
Wide experience in panel board technology allows INSTALMEC S.r.l. to be on the market with complete, reliable and cost-effective drying units, provided with innovative solutions.Our knowledge of the problems connected with the use of recycled wood was enriched by the experience developed working together with the biggest Italian panel board producers.
Therefore, we are able to propose innovative solution, which allow the automatic cleaning of the combustion chamber, the separation of the pollutants through the pre-dryer and a long life of the plant components subjected to the wearing. The plant management is extremely safe and economical.
We are at Your disposal to solve any technical and technological problems and to modify existing plants to increase the capacity and to improve the plant management. INSTALMEC S.r.l. designs, manufactures and assembles these plants availing itself only of its internal staff.
We are able to provide "turn key" plants suitable for all Customer needs.